Driving while drunk is incredibly dangerous and puts all road users at great risk. If you or a loved one has been injured in a car accident that was caused by a person who was driving under the influence of drugs or alcohol, you need to take action immediately.
The Atlanta drunk driving accident lawyers at Greene Legal Group are committed to fighting for the rights of people that suffer damages due to auto accidents and can help you pursue the compensation you are entitled to as you focus on your recovery. Call our Atlanta auto accident attorneys today at 866-4-LAW-411 to schedule your free consultation.
Drunk Driving Statistics
A study by the United States Drug Test Center based on FBI data from 2018 showed that Georgia ranked 23rd overall in the states with the most DUI arrests in the country with 309 arrests per 100,000 people. The Georgia Governor's Office of Highways Safety also reports that 25% of the 375 traffic fatalities in Georgia in 2008 were alcohol-related.
What Should I Do After a Drunk Driving Accident?
If you are ever involved in a drunk driving accident in Atlanta, GA here is what you should do:
Contact Police
Call the police after you move your vehicle to safety and let them know that you were involved in a car accident. The police will take an accident report that details what happened, documents all parties involved, and contains other useful information that can help strengthen your case.
Check on Other Involved Parties
Don't leave the scene before checking on other parties involved in the accident. If you are in a position to do so, help other accident victims out of their vehicles, and administer first-aid while you wait for the EMTs to arrive.
Seek Medical Attention
If you or a loved one was seriously injured in the crash, your top priority should be to seek medical treatment within the shortest time possible. You may be in a position to wait if the injuries weren't severe, but it is still important to visit a hospital and document your injuries.
Speak with Witnesses
If there were any witnesses present, speak with them and get their contact information. Your attorney may wish to speak to those witnesses if you later wish to seek compensation for damages incurred.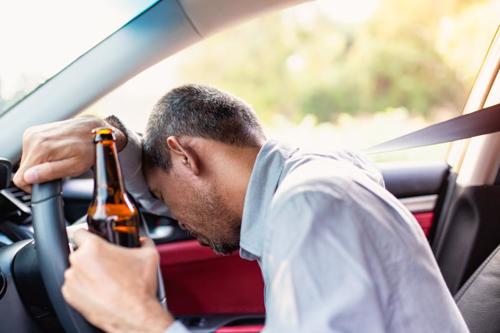 Record the Scene
Today, just about everybody has a cell phone capable of taking pictures or recording video. It is important to record all damage to all vehicles and take pictures/record video footage of the accident scene. It can be a good idea to take photos of injuries including cuts and bruises.
Exchange Information
Ensure that you exchange contact and insurance information with other parties involved in the accident, even if they were not responsible for the crash.
Never Admit Fault
Never take any responsibility for the accident when talking with other parties involved in the accident, police, or witnesses. Never say that you are sorry and never admit any liability or fault.
Call a Car Accident Lawyer!
Talk to Reginald Greene, The Super Lawyer, by dialing 866-4-LAW-411, especially if you sustained serious injuries or incurred serious damage to property. Our skilled Atlanta personal injury lawyers will help you seek compensation to cover damages incurred.
How Do I Prove a Drunk Driver Caused My Accident?
To prove that a drunk driver caused the accident, which means that he/she was negligent in causing the accident, you and your legal team must be able to introduce evidence of the following at trial:
Testimony by the injured plaintiff and eyewitnesses describing how the at-fault driver operated his/her vehicle.
Testimony by the injured plaintiff and eyewitnesses describing the other driver's expression speech, or gait after the accident happened.
Police officer testimony regarding the at-fault driver's mannerisms and speech following the accident.
The defendant's own admission of guilt.
Breathalyzer evidence that has to be authenticated by the investigating officer.
Police report showing that the defendant driver is at fault, which must be authenticated by the investigating officer.
Dram Shop Laws and Negligence in Georgia DUI Accidents
If an intoxicated person is served and causes a DUI accident, the victim can bring a civil claim against the server and his/her employer under Georgia's dram shop liability laws. The dram shop law allows for third-party vendors to be held responsible for DUI accidents under 2 scenarios:
A person below the age of 21 was served alcohol of any amount
A person over the age of 21 that was visibly intoxicated was served more alcohol
How Can a Lawyer Help My Car Accident Claim?
If you are ever involved in a car accident in Atlanta, GA, you should contact the trusted auto accident lawyers at Reginald Greene today by dialing 866-4-LAW-411 for assistance with your case. Here are some of the laws our legal team can help:
Case Preparation/Filing a Lawsuit
If the insurance company is not willing to offer a reasonable settlement, our legal team can file a personal injury lawsuit to help you secure the compensation that you deserve. This step is almost always enough to push the insurance adjuster to offer a fair settlement even before the case ever goes to court.
Settlement Negotiation
Insurance adjusters are skilled negotiators that fight hard for their interests, but so too are our auto accident attorneys. We regularly negotiate with insurance companies and other lawyers in matters relating to DUI accident compensation and always focus solely on the best interests of our clients.
Trial Preparation and Representation
It is sometimes impossible to resolve DUI- related auto accidents quickly enough through an insurance claim. That's why you should trust our legal team to file a personal injury lawsuit to represent you in court and ensure that you recover the compensation you deserve.
What Damages Are Available If You Are Hit by a Drunk Driver?
The types of damages that you can pursue if you are hit by a drunk driver almost always depends on the facts of your case. Here are the 3 types of damages you can pursue in a Georgia DUI accident claim:
Economic Damages
Losses related to money or assets and include lost wages, medical treatment, personal damage to property, inability to earn wages, etc.
Non-Economic Damages
Losses that are equally important but much harder to quantify financially such as disfigurement, pain, and suffering, loss of enjoyment of life, etc.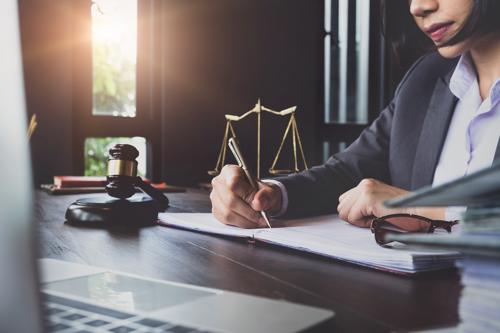 Punitive Damages
Damages that you can seek out in very serious cases of liability or negligence, particularly if the negligent acts resulted in death or dire physical impairment.
Georgia's Car Accident Claim Statute of Limitations
In the state of Georgia, you have 2 years from the date of the accident to file a lawsuit for personal injuries after being involved in a DUI-related accident. If the accident resulted in a fatality, the 2-year period starts on the date of death.
Schedule A Free Consultation With An Atlanta Drunk Driving Accident Lawyer
If you or a loved one has been injured in a DUI accident you should speak with an experienced Atlanta auto accident attorney within the shortest time possible. The experienced team of auto accident attorneys at Greene Legal Group have been representing DUI accident victims for a long time. Call us today by dialing 866-4-LAW-411 today for your free consultation.