Cars have become more of a necessity owing to how they help us to move from one point to another. However, being on the road is risky as there is always a possibility of getting involved in an accident. The road is a jungle, and you never know what will happen. Don't get me wrong, you could be the safest driver in the world, but since you share the road with other motorists, their actions could affect you significantly.
When you are involved in an accident as a result of somebody else's negligence, it is imperative to seek the advice of a qualified and experienced Atlanta car accident lawyer. These experts understand the procedures as stipulated by the Georgia statutes and will see to it that you are duly compensated for the damages you suffered.
Call our Atlanta personal injury lawyers today at 866-4-LAW-411 to get the help you deserve.
Car Accident Statistics in Georgia
No one wants to think about the odds of getting into an accident, and in Georgia, over 70 drivers are hurt in car accidents per day. Every year, Georgia records an average of 342,534 car accidents, with 133,555 people being injured. Out of these, 1,703 results in deaths.
Most of these accidents involve passenger cars, with pick-up trucks, SUVs, and tractor-trailers forming a considerable percentage of the total number of accidents.
The rate of occurrence of accidents in Georgia has been seen to be surprisingly high since there were 1.53 deaths per 100 million vehicle miles traveled. This is higher than the national average, which was 1.42 deaths per 100 million vehicle miles. One out of six fatalities involved a large truck, and rural counties have a higher fatal crash rate.
How Much Does a Car Accident Lawyer Cost?
Our car accident lawyers in Atlanta, Georgia, won't charge you a fixed amount for their services. They work on a contingency fee basis, which makes the process somewhat risk-free to the client. A contingency fee is where the lawyer will not get paid until they recover some money in the form of compensation from the case.
Once they recover, they will be paid either as a percentage of the settlement from the car accident claim or a portion of the amount awarded by the jury in court.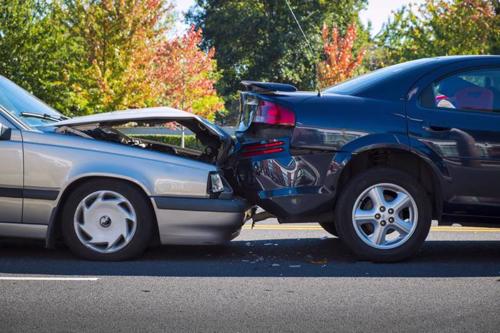 The standard contingency fee for lawyers is between 33.3% to 40% of the settlement. This will vary based on a few things. A standard model used by many lawyers is whereby the amount is increased based on how long and what it takes to settle the matter. For instance, if the issue is resolved without having to go to litigation, they will charge 33.3%, and if the case goes to court, they will take 40%.
What Should I Do After a Car Accident?
It is understandable that after getting involved in a car accident, it is hard to stay calm and do what is required. However, note that the steps that follow go a long way in determining how the case turns out to be. This way, it is fundamental to ensure that you do the things mentioned below and not jeopardize your injury claim.
Call the Police
Contact the police as soon as the accident happens. A rapid response team should be on-site, as they need to record the incidence, as it will be required later as the matter progresses.
Check Everyone Involved For Injuries
It is advisable to check on the other parties involved as health is the top priority here. Even if another motorist caused the accident and they are in a poor state of health, check to see if you can help. Do not force yourself to do this if you are in no condition to do it. Most importantly, do not leave the scene of the accident.
Exchange Contact Information With The Other Driver
Exchange the relevant information with the other parties involved. If any eyewitnesses might have seen the accident, be sure to get their contact information. Take a picture of the insurance information of the cars involved in the accident as well and their registration numbers.
You want to make sure that you have a copy of this information for any kind of validation.
Take Pictures of the Accident
Record the scene and make sure that you capture all the essential parts. Things such as skid marks, damage to the vehicles, and their position can go a long way to help the jury establish liability in a car crash.
Do Not Admit Fault
Do not make the mistake of admitting liability even if you caused the accident. Some of the statements you utter during this time can be used against you in a court of law and be very mindful of what you say.
Get Medical Attention
Ensure that you visit a medical practitioner even if you come out of the accident unscathed. Some of these accidents can lead to internal injuries that are worse since they might not be easily detected until they do the damage. Have a doctor examine you and ensure that you are in a good and healthy state.
Contact An Atlanta Car Accident Lawyer
Now that you've done all the things mentioned above contact a car accident lawyer and let them do what they do best. They will gather all the information you collected and process it into evidence before filing for the claim. What is the Average Settlement for a Car Accident?
If you have been involved in a car accident, you might wonder how much to expect as a settlement from the insurance company. Well, there is no fixed range, as it depends on many variables. Statistics show that the annual cost of car accidents in the United States spans to around $242 billion.
Accidents range from minor ones with minimal injuries to ones that cause death. The two factors that come into play when calculating a settlement after a car crash are the severity of your injuries and the amount your insurance company is willing to pay on your claim.
Statistics show that the average compensation from a personal injury claim resulting from a car accident stands at $52,900 with settlements ranging from $3,000 to $75,000.
When Should I Get a Lawyer for my Auto Accident?
Cases that come as a result of car accidents can be expensive and time-consuming. It is difficult to gauge one and determine whether you need a lawyer's help, especially at the start where things might seem a bit straightforward. This might leave you wondering when you should seek legal advice and when to pass it.
Well, car accident lawyers do not take up every car accident case brought on their desk. This way, it helps to check with one that offers a free consultation. Here, you can get a professional legal opinion and know whether the lawyer will come in handy for your case or not. On the other hand, free consultation helps these professionals gather the basics of your case to see if they have a case before you.
This is the best approach, and it will help you know if you need a lawyer for your car accident case.
Why do I Need a Lawyer?
An experienced car accident lawyer plays a crucial role in your case as they take on some things that you might easily struggle to do if you have no knowledge and experience in matters law. They include;
Preparing the Case
All the information you collected after the accident needs to be processed and presented in a specific format. Some things should be highlighted and come out clear if you want to prove negligence. A car accident lawyer is experienced in this regard, and they will organize all the evidence and prepare the case in the best way possible. They will then use it to file a lawsuit and wait for the plaintiff to respond.
Settlement Negotiation
Note that all car accident claims do not have to go to court. In fact, it is encouraged that the parties involved try to find a collective agreement without involving the jury. Here, your insurance company and lawyers representing the plaintiff will try to settle the matter by paying you an amount that is considerably lower than what you are claiming. An experienced car accident lawyer understands all these antics, and they will hold up for an optimal amount, failure to which they will take the matter to litigation.
Trial Preparation
If your lawyer cannot settle for an optimal amount, they will take the matter to litigation. Here, they will face off with the plaintiff before a jury. Note that the insurance company will hire the best lawyers due to the vast resources they have, and you need to have an experienced head representing you as well. They will present the case before a jury and back up your claim using the facts in a bid to justify the compensation amount; they were holding up for.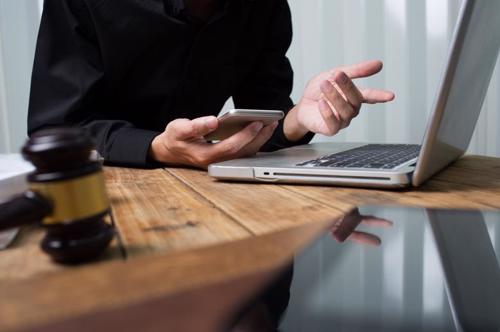 What Type of Damages Can I Recover?
The total amount of damages you can recover from a car accident case is a sum of three different types of damages.
Economic Damages
Economic damages refer to the objective and provable losses that have a definite monetary value. They include medical bills, loss of past and future earnings, loss of property, costs of repair, and loss of business opportunities, among others.
Non-Economic Damages
Non-economic damages refer to the subjective losses that do not have a fixed monetary value. They include pain and suffering, trauma, emotional distress, loss of enjoyment, and loss of consortium.
Punitive Damages
Punitive damages refer to the ones awarded to punish the offender. They mostly come into play when they acted negligently, and the jury wants to deter them from intentional or reckless behavior motivated by malice. They are not awarded to compensate for any loss.
How Is Fault Determined in Georgia?
Georgia is considered a "fault state," which implies that for every car accident, blame must be assigned. The difference between fault and no-fault states is that in the latter, drivers are required to carry a "no-fault" insurance cover that will compensate them for the damages they suffer in the event of an accident. They are only allowed to file claims and get compensation for the extreme cases.
In Georgia, faulty is determined using a proportional comparative fault principle. Here, a certain percentage of blame is assigned to all the parties involved in the accident. Note that one driver might hold full responsibility, but this is not definite, and drivers can share the blame to a certain degree. If any driver is found to be 50% or more responsible for the accident, they are not entitled to any form of compensation. Only those with less than 50% of blame are entitled to some compensation.
If the matter goes to litigation, the amount of compensation will be reduced by an amount that is proportional to the amount of blame the driver holds. For instance, if a driver is found to be 15% responsible for an accident and they are awarded a $10,000 settlement, this amount will be reduced to $8,500.
How Long do I Have to File a Claim?
If you have been involved in a car accident, it is vital to adhere to the statute of limitations and file the claim within the specified time limits. In Georgia, the law states that you must do this within two years. If the claim involves the authorities, for instance, city or county, you should do it within six months. For complaints against the state, the previous limits still apply, and you can file the case within two years.
How Can a Lawyer Help me File My Insurance Claim?
A car accident lawyer will take you through the claim process through the steps below;
They will contact the insurance company and notify them of the accident. This is important even if you won't have to file a claim with them. It also helps to inform the other driver's insurance company that you might be filing a claim against. The insurance company that will be required to pay for the damages depends on how the jury assigns fault.
Your lawyer and the insurance company will move to investigate the matter thoroughly. No company will just admit fault as they will need to establish that the facts are valid. The evidence will help your insurance claim by ensuring that you present a case that shows your entitlement to the damages.
The insurance company might offer you an amount that covers your basic and essential losses. Note that in most cases, this amount might not cover future losses. Before you take any amount, consult with your lawyer to establish the full extent of your damages and see if the offer is good for you or not. This will help you to know whether to carry on with the negotiations or take a settlement.
If the amount is not favorable, your lawyer will file a lawsuit and go to trial. Here, they will present the case before a jury and push for a fair settlement.
What Can I Do if the Insurance Company Denies My Claim?
Insurance companies can deny your claim due to a couple of reasons. In most cases, it could be because the insurance claims adjuster believes that your case does not hold water, or they simply hope that you will be discouraged and decide to stop pursuing the claim. Other reasons include exclusions in the policy, failure to adhere to the time limits specified in the policy, and if you did not pay the insurance premiums in good time.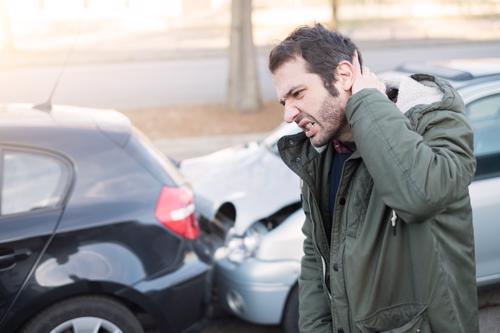 Either way, you will need to hire an attorney to help you appeal the decision by the insurance company. They will draft a demand letter, which is a formal claim for compensation that indicates your side of the story. In response, the insurance company will feel obliged to provide the exact reasons behind their decision to reject the claim. Luckily, most insurance firms have a formal appeal process that your attorney can pursue to see that the decision is rescinded.
If the insurance company denies your lawyer's claim, without any reason, they will have to file a lawsuit.
What if the Other Driver Doesn't Have Insurance?
If you are involved in a car accident with a driver that does not have insurance, you will most likely turn to your insurance firm to cover the damages, assuming you are sufficiently covered.
How Can I Obtain an Accident Report in Georgia?
Accident reports play an essential role in a car accident lawsuit since they form part of the evidence. They give information about the parties involved, the scene, and any witnesses. You can get it online, pick it up in person or have your lawyer get it for you from the Georgia State Patrol.
Schedule a Free Consultation With A Lawyer Today
Some of the critical things about car accidents in Georgia have been highlighted, and it is a no brainer that you need the services of an experienced lawyer. Note that the insurance companies work hard to reduce the amount of compensation they pay out, and if you do not have an expert Atlanta personal injury firm by your side, it is easy to find yourself with an amount that is not enough to cover your damages.