Despite all implemented safety measures, rules, and regulations; over 70 people get injured every hour across the state of Georgia. The leading cause for personal injuries in Atlanta is Automotive accidents (car, truck, passengers, motorcycle, busses, etc.) followed by Work-related accidents (transportation, violence, slip and fall, faulty equipment, fire, explosion, exposure to harmful substances, etc.). Other cases our Atlanta personal injury lawyers handle include medical malpractice, product liability, and wrongful death.
According to Georgia's Department of Transportation, about 1,100 drivers are involved in an accident every hour. Although many of them are non-fatal, approximately 0.2 (meaning 2 every week) is fatal or life-threatening. On the other hand, according to a 2017 report by the United States Bureau of Labor, Georgia employees reported 78,200 non-fatal workplace-related injuries. Out of this number, 194 of the cases were fatal.
If a person gets injured, it would be wise for them to speak to our highly-skilled, professional, and experienced lawyers. We offer free initial consultation services and our services are personalized based on our client's request, injuries, and case. To know more about your legal options, contact our personal injury firm in Atlanta at 866-4-LAW-411.
How Is Fault Proven In A Personal Injury Claim?
Although there are few states in the United States that follow the 'No-Fault' rule and follow the contributory negligence, Georgia is not one of them. Rather, the state of Georgia follows the Modified Comparative Fault Rule. What does this mean? Well, it simply means that an injured victim or person can still receive compensation even if they were at-fault for the accident. However, they will only get compensation if their assigned fault is less than 50%.
This is one of the main reasons it is wise to contact a personal injury lawyer immediately after the accident or when looking for compensation. The first thing a personal injury lawyer will discuss with an injured victim is the details of the case. A fault is perhaps the most important aspect of the case because it will affect the total recoverable amount.
Many people forget that insurance companies are like any other business; whose main goal is to minimize liability and maximize profits. For this reason, they do not have your best interest at heart. This is why speaking to a professional lawyer is paramount. Furthermore, filing a personal injury claim is a challenging task. Let's not forget that pursuing a civil lawsuit may be the only option if the insurance company is not offering to compensate the full amount for the damages and injuries.
What Will It Cost Me To Hire A Personal Injury Lawyer?
With the help of a skilled attorney, they will not only collect the evidence needed, seek the services of expert witnesses, but go the extra mile to show the defendant was the responsible party for your injuries. The goal is to maximize the amount of compensation the petitioner will receive by showing the economic and non-economic losses suffered. However, many people have a mindset that hiring a skilled lawyer is expensive and it is only a thing for the rich.
This is a myth or misinformation that many have learned through television shows. Well, of course, the cost is a factor to consider when looking for a service. After all, you do not need a service that you cannot afford.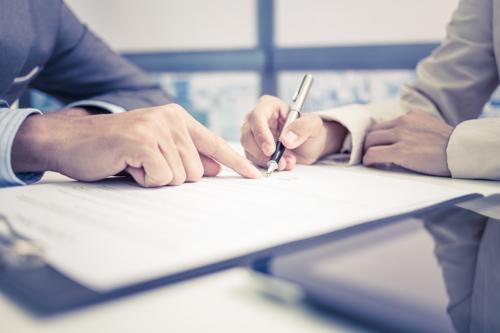 The good news is that Reginald Greene and the team at Greene Legal Group works on a contingency fee basis. What does this mean? Well, it simply means that we do not charge hourly fees, built only a percentage of the jury award or settlement. This also means that we do not get paid until we win the claim. The contingency fee is very affordable to all.
The percentage amount charges often vary depending on several factors such as case complexity, settlement stage (before or after filing litigation), and others. For example, a personal injury lawyer may request for 10% of the compensation amount if the case is settled before filing litigation. They may charge 30% if the case moves to civil court. Only by speaking to our lawyers, will a victim know the details of the case and the amount the case is worth.
It is important to note that the percentage covers all expenses such as:
Police report
Filing fees
Expert witness fees
Court reporters
Medical records
Trial exhibits
Copying and postage charges
Lawyers service charge
How Can A Lawyer Help My Claim?
Do not treat a personal injury claim like a DIY project, but rather seek the services of an experienced professional who knows how the processes to take and how to deal with insurance companies. Remember that personal injury lawyers work on these claims every day and as such have the experience to handle all cases. Personal injury lawyers will help with:
Case Preparation and Filing a Lawsuit
Aside from receiving legal advice, the lawyer will help a victim prepare for the case as well as file a case.
Settlement Negotiations
A victim will need someone who has the ability to communicate with the insurance company. A personal injury lawyer in Atlanta, Georgia, will talk with the insurance company on your behalf and help you get the most compensation amount possible.
Trial Preparations and Representation
Not All cases are straight forward. Although a majority of the cases are settled out of court, there are those that can only be settled in a civil court. If a compensation claim goes to court, a victim will need trial preparation and even representation.
What Damages Are Available In A Personal Injury Case?
When it comes to personal injury compensation, there are different damages a victim or plaintiff can be awarded or recover. All damages are categorized under 3 groups which are:
Economic
This type of damage is tangible (seen and calculated). In other words, it is easy to quantify and calculate its value. Examples of economic damages include medical expenses, lost wages, rehabilitation, property damage, personal assistant services, and others.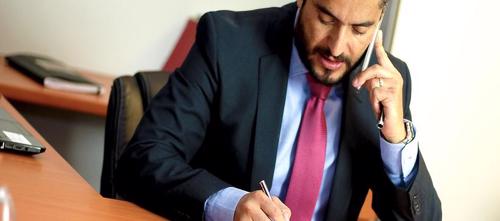 Non-Economic
This type of damage compensation is not visible and cannot be measured. Examples of non-economic damages include pain and suffering, lost wages, rehabilitation, emotional distress, disability, loss of companionship, loss of life enjoyment, and others.
Punitive
This type of compensation is awarded as a way to punish the at-fault party and most often exceeds the simple compensation. What Is Georgia's Statute Of Limitations?
The statute of limitations applies to all civil lawsuits filed in Georgia's court system. The state has a statute of limitations of 2-years for personal injury claims, fraud claims, and medical malpractice claims. However, when it comes to personal property, debt collection, and trespassing claims the state has a 4-year statute of limitations. In Georgia, the personal injury statute of limitations is governed by Code Section 9-3-33.
Contact An Atlanta Personal Injury Lawyer For A Free Consultation
Are you looking for an experienced personal injury lawyer in Atlanta, Georgia? It is wise to enlist the services of a reputable and skilled advocate to help protect your rights and help you seek the compensation you legally deserve. We have a team of dedicated attorneys who will help swing the claim to your favor. Furthermore, we offer free initial consultation services and work on a contingency basis. Call us today through 866-4-LAW-411 and book your free case evaluation.