Motor vehicle accidents involving trucks and tractor-trailers are often very serious and tragic. They usually result in more severe injuries than car accidents and are more likely to result in fatalities. Atlanta Truck Accident Attorney Reginald Greene and his team have the specialized knowledge and skill that you need if you or someone you love is injured or loses their life in a truck or tractor-trailer accident. We understand the importance of thoroughly investigating the accident, properly documenting and treating all injuries, identifying all available insurance, giving clients personal attention, and fighting for maximum recovery.
Every year there are many accidents involving commercial trucks, 18-wheelers, and tractor-trailers. Our Atlanta Truck Accident Lawyers are well prepared and uniquely able to fight for the rights of injured truck accident victims. We are dedicated to helping truck accident victims because we know the law and we are passionate about getting them compensated for their injuries, financial losses, pain, and suffering. If you are injured in a truck accident, or if someone you love has lost their life in a truck accident, contact our Atlanta personal injury lawyers to assist you in getting the compensation and personal attention that you deserve. Call 866-4-LAW-411 to schedule your free consultation.
Truck Accident Statistics State
The Georgia Department of Transport has issued several reports which have shown the prevalence of truck accident statistics. The reports show that the number of truck accidents has fluctuated over the years from 2006 to 2016. In 2006, the deaths resulting from truck accidents were 232, whereas, in 2016, the number had decreased to 179. However, there was a slight increase in truck accident deaths between 2012 and 2013, which recorded 153 and 163 deaths.
There was also a slight increase in fatalities between the years 2014 and 2015, which recorded 155 and 182 deaths, respectively. Over the ten years, 2006-2016, there was a decrease in fatal accidents in Georgia. The number of deadly accidents decreased from 208 in 2006 to 169 in 2016. This shows that there has been a small improvement over the years.
What Should You Do After A Truck Accident In Atlanta, Georgia?
Most people tend to be ignorant about procedures until they find themselves in trouble. If you own a truck, we insist on knowing the steps that you should take after the accident. If you are informed, you will be able to take the right actions to protect yourself. Below are some of the steps you should consider.
Call 911
It is vital that you inform the police anytime you are involved in a truck accident. Once you call 911, the police will come to the scene to witness the accident and draft an accident report. If you intend to ask for compensation from insurance, they will need you to provide an incident report. Calling the police is also important because the other party may claim that they are not at fault and even try to blame the accident on something else.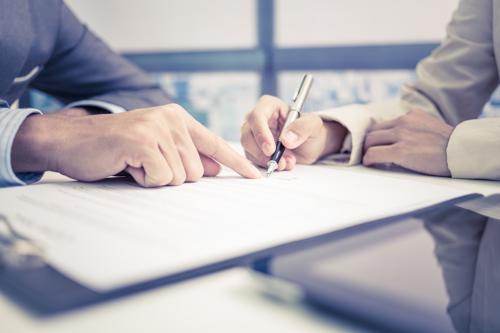 Help Others
It is good to check up on the other people that have been affected by the accident. Try to see if everyone is okay and help where necessary. However, if there is an injured person, avoid moving them unless they are in imminent danger. It is at this point that you should call 911 since you will have determined the seriousness of the injuries. Be keen not to apologize for the accident as this may be misinterpreted as you admitting responsibility for the accident.
Exchange Information
When you get involved in a truck accident in Georgia, it is always good to get the names, identifying information, and addresses of the people you are with at the scene. It is particularly important to collect the eyewitnesses' names and contacts since they will be useful if you choose to file a claim. Without witnesses, you have no case.
Document The Scene
You should try to document every single thing that happens during and after the accident. Capture photographs of the accident scene as well as the damages caused to the vehicle. It is also good to take pictures of the damages on the victims. Having this information is helpful since you will be able to prove the extent of the damage and which party is at fault.
Seek Medical Attention
Since trucks cause more severe injuries, we advise that you get medical attention as soon as possible. If you get hurt, it is good to see a doctor immediately. You also need to understand that some injuries take some time before they show any signs. Going for a checkup will ensure that the doctor identifies any problem, and takes immediate action to save your life. Any delay could cause you to lose your life. Ensure you go through a trauma examination if the symptoms haven't appeared yet.
Contact An Attorney
After you have been in a truck accident, you are always advised to work with a truck accident attorney. A truck accident attorney will help you preserve the evidence and guide you through the process, just in case you need to file a lawsuit. They will also investigate the accident to ensure they capture all the details, including trucking company records. All this information is critical if you want to prove you were a victim of recklessness on the other driver's part.

What Are The Laws Regarding Truck Accident Liability In Atlanta, Georgia?
When it comes to the trucking laws in Atlanta, Georgia, the commercial trucking companies are required to follow many rules. If the truck driver or their employer happens to violate one or more regulations, at the time of the accident, then they may be held liable for the accident. Some of the trucking regulations involve maintenance, repair, licensing, hours of service, among others. Every commercial driver must have a commercial driving license, depending on the type of truck they have and the cargo it carries.
It is important to note that the truck drivers are not the only liable parties. If the driver is at fault, and they are employed by a company, then the employer is also responsible. If issues such as repairs, maintenance, and cargo caused the accident, the company might also be held liable. If there was a defect, the truck manufacturer might be held liable. Depending on the accident's cause, other parties, such as the company that leased the truck, may also be held responsible.
How Can A Truck Accident Lawyer Help?
When you hire an attorney to help with your truck accident claim they will help by:
Investigation
During an accident, it is fundamental for a thorough investigation to be conducted, to ensure that all details are captured. Some of the investigative processes that we have to follow include investigating the driver's credentials and licenses, determining if the traffic laws were followed, reviewing vehicle maintenance logs, and analyzing all the evidence captured in the form of photos, videos, and other means. We ensure that the investigation is thorough so that we advise you accordingly.
Filing A Claim
If you have incurred immense damages, you may choose to file a claim. Before you submit a claim, there is a lot that you need to do to ensure that the application is successful. You need to inform the trucking company of your intentions to file a claim. Having an attorney by your side ensures that you do everything right. The attorney will advise you on all the procedures you need to follow when filing a claim, and even help you through it.
Negotiation And Litigation
Many negotiations need to be done when you have been in a truck accident. For example, you might have to negotiate with insurance adjusters for them to compensate you for the damages. The insurance adjusters will have to access the pieces of evidence to determine whether you deserve to be compensated.
Some insurance companies may try to look for ways not to pay you fully for the damages incurred. Working with a professional attorney is ideal because they will negotiate a better deal on your behalf. A licensed attorney will process your claim and handle all the processes of negotiation and litigation.
What Types Of Compensation Can I Receive In Atlanta, Georgia?
If you are the injured party in a truck accident, you deserve to be compensated for all your losses. Your attorney should help you recover, depending on the extent of injuries. Below are the types of compensation.
Economic Damages
Economic damages refer to those items that can be assigned an actual dollar amount. You will be asked by your attorney to provide information on your out of pocket expenses, to allow them to quantify the loss you have incurred. Some of these expenses include medical bills, nursing care expenses, lost wages, and therapy expenses. You must work with a skilled team of attorneys who will ensure you are fully compensated.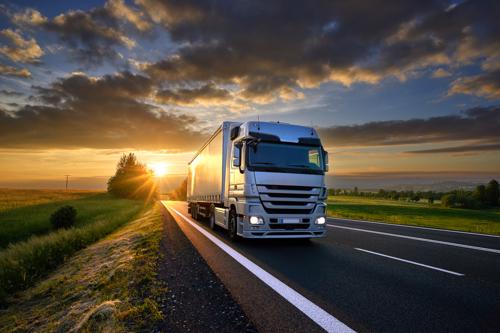 Non-Economic
The non-economic damages are more difficult to quantify because you cannot assign a dollar amount to them. They include pain and suffering, grief, potentially lost wages, and emotional counseling. If you have been undergoing pain as a result of the injuries incurred, or you lost someone in the accident, you are supposed to be compensated as well. While it may be difficult to prove pain and suffering, we do all we can to ensure that you are compensated.
Punitive Damages
It is not in every circumstance that you will be entitled to receive punitive damages. The court usually awards these damages, on top of the economic and non-economic damages, if the truck driver or company willingly ignored the set truck regulations and caused damages to other parties. In most cases, these damages apply when the victim of the accident incurred life alternating injuries or succumbed to death due to the truck driver's negligence.
The Worth Of A Truck Accident Claim In Atlanta
Most of us have ever seen a truck accident, and on most days, they usually end up causing so much damage. Many people suffer severe injuries while others pass on and so much more. Some factors determine the amount of compensation that you will get if you are a victim of a truck accident. We should be equipped with such knowledge so that when it occurs, we know what to do and what to anticipate. These factors include using a truck accident attorney since they are experts in this field. Insurance companies tend to try to settle any claims whatsoever before we are familiar with the damage caused and to what extent they may have gone.
That is how they outsmart many injured victims, but having an attorney by your side will guarantee that you get the compensation you deserve. Therefore, ensure that you have an attorney so that they can be the intermediate between you and the insurance company. Note that there are two types of damages collectively referred to compensatory damages; non-economic and economic damages. The latter include lost income, property damage, and medical expenses.
Non-economic damages revolve around loss of consortium, which consists of the loss of a companion like a spouse or any other person, pain and suffering, emotional pain, and punitive damage. The worth of your truck accident claims may also be determined by an attorney proving the driver's negligence and using the truck's insurance coverage.
The Deadline Of Filing Claims
Do not overlook these deadlines; they are like the rest of the deadlines that we try to beat now and then. If you happen to be late, you will have to wait for the next time to retake the claim files. Note that reporting an accident does not mean that you are good to go; you still have to file a claim. The state and federal laws called statutes of limitations govern these deadlines in Atlanta.
For injury claims in most cases, the deadlines usually go up to 2 years since the day that the accident took place. However, for car repairs, you are given up to 4 years since the accident and an extended period for anyone who is younger than 18 years when the accident took place. There are shorter timelines of only six months for county vehicles since the day of the accident.
However, if it involved a state vehicle, the deadline is usually a year after the accident happened. There are special rules that only apply to vehicles that belong to the federal government. You will have to undergo an administrative claim process, which in most cases, usually has a deadline of two years. For you to file the lawsuit in court, you will have an additional six months. You do not have to be a driver for the administrative claim process to be applicable. Also, use the time that you will be given wisely, depending on your claims.
Proving Negligence By A Lawyer
After accidents, we may find ourselves trapped by bills, not to mention that some may end up being life-long burdens, and we are not all capable of paying them off. In some other instances, after accidents have occurred, some people may be injured to the point that they may never function normally hence losing their jobs. You will require an attorney to fight for you and prove that the truck driver was negligent if they indeed were. A truck accident attorney will have to justify the following: failure of the driver to meet their duty of care.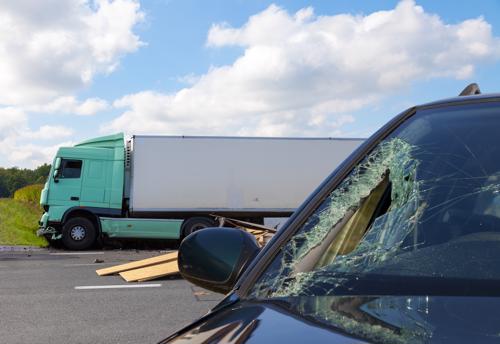 This means that they have to be responsible when driving because they can put many lives at stake. The lawyer will also have to prove that the driver's failure to meet their duty of care led to your accident. Here, they will have to show how irresponsibility of the driver was the immediate cause of your accident. The last thing that they will have to prove will be that the accident undoubtedly made you have injuries. For those reasons, ensure that you choose a competent attorney for the best outcome.
Parties That Can Be Held Liable For A Truck Accident
Several people are blameworthy for the occurrence of a truck accident. Still, it is vital to ensure that an investigation is carried out to know who is to be held accountable. It does not matter whether there is more than one party found guilty; both parties will have to compensate you. They may include carriers who are incompetent, and truck manufacturers and parts makers who do not make quality parts; hence, the truck may fail over time.
There are also truck drivers, as discussed earlier, who may be negligent of their duties, for example, ensuring proper maintenance of the truck, vendors, and lastly cargo shippers and loaders in case they are irresponsible when sealing cargo which may later cause an accident. Before we forget, government agencies and contractors are also in this group of people who may be held accountable if the roads are not at their optimum. If, for example, a contractor had been paid to sort all the issues and they failed to, they will be held legally responsible.
Contact an Atlanta Truck Accident Lawyer
The above article shows things that you need to know about truck accidents. If you have ever been a victim in the recent past, it would be best to contact us. You can reach our Atlanta personal injury firm by dialing 866-4-LAW-411. We will be more than happy to work with you! If you come across this article and read it, ensure that you share the knowledge that you will acquire and share it with the people you are closest to. This is because not everyone knows that they can get compensated if they happen to be in a truck accident.
Besides that, it may come in handy in the future; things happen anyway. Remember to choose an attorney who prioritizes on you as their clients and fights to see justice served. There is no way you can be compensated wholly by insurance companies without an attorney's support.