A car accident lawyer is a vital individual for dealing with a crash. There's a reason why you're here and searching for information regarding car accidents – you need help. No point puzzling your mind over whether you should get the help you need or not, you must definitely seek out help because you need it. But it is normal for car accident victims to be a bit confused after they've been through such a traumatic experience. Not to mention the financial troubles that follow soon enough.
In time, you'll be able to claim a fair and square settlement for your economic and non-economic losses, but for now, you need to sort everything out and get in touch with the best auto accident lawyers in Decatur. The Super Lawyer has the most capable and talented Decatur injury lawyers on board, all willing to assist you in all legal capacities for your case.
For now, let's see why you need a car accident lawyer, to begin with!
What To Do If You Get Involved In A Car Accident?
First and foremost, don't drive away from the accident scene. Seek medical aid, if required. If the sky is dark, then keep your car flashers on. It is advisable that you keep your dash cam on during and after the incident. If you don't have a dash cam, use your cell phone to take pictures (and record videos) that may prove beneficial in your case.
Call the police and give an accurate recap of the incident. Also, exchange information with the other party and any witnesses you see on the spot. When this mess is sorted out, get in touch with competent attorneys.
Why Get In Touch With A Decatur Car Accident Lawyer?
An able attorney will handle even a minor accident case with great care and will carve out a huge benefit in your favor. A car accident lawyer can make sure whether you are being compensated for every minute thing.
The attorney will help you procure all the vital evidence that will help you win the case. They may even hire someone to collect data that proves your innocence. If you are not certain about hiring a specialist, then make an appointment and ask all your queries before you make your decision.
Here's how hiring a lawyer can help you:
The Insurance Hassle
An attorney will assist you in settling the insurance claim at an amount that best suits your interests. Insurance companies are masters at ripping their customers off. They try to shoo away the claimant with the minimum settlement possible. So, if you don't have prior experience in negotiating with insurance agents, then it's better to let your lawyer do it.
The insurance agents try to use your words against you to reduce the amount of the claim to the bare minimum. What can we say, it's a part of their job. Your attorney will take care of all documents and will help you in giving your statement. He will fight for your right until justice is served.
In case the insurance company fails to make a fair deal. The case can be taken to court. This will pressurize the insurance company to make a just settlement. Your attorney will apply the insurance policies and laws to your case and will utilize them to help you.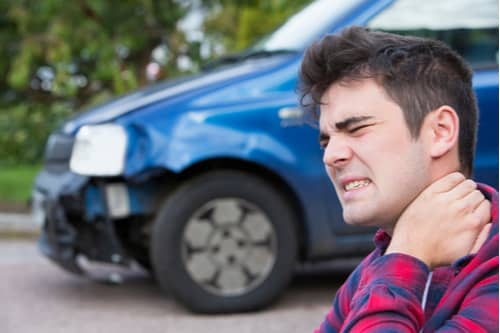 Calculating Fair Compensation Cost
The car accident lawyer can also help to determine an estimated compensation amount considering numerous factors such as physical injuries, loss of salary, mental distress, trauma, monetary damage or damage to the vehicle, medical expenses, physical therapy cost, etc.
The compensation varies from individual to individual. This depends on whether you have gone through serious physical injury or not, whether your injury is long-lasting or not, the level of damage your car suffered, whether there was an acquaintance in your car who suffered as well, etc.
The compensation cost of the car damage itself depends upon the model, make, and initial price of the car. The repair cost and the cost of the spare parts, if required. How long did you stay in the hospital and in which hospital? All these minute details will guide your lawyer's judgment.
Putting Forth The Required Proof
The arduous task is to prove your innocence in court. You have to prove that you are not at fault. This is more difficult than it seems. This involves gathering evidence, considering traffic laws, evincing the trauma and injuries, etc.
First of all, you have to make it clear that the accident occurred and that there was a collision. Then you have to prove that the collision was caused by the defendant and that he was at fault and not you! Then you have to provide proof of all the claimed losses. The hospital bills, the receipts, the accident report, witnesses, etc. This is a hassle.
Securing Fair Compensation
It's recommended that you settle the matter outside the court. Your attorney can help you negotiate with the at-fault party and get the maximum benefit.
If the matter goes to court, however, you need someone to represent you and to handle your legal documents as work as well – your lawyer will take care of this as well. They'll keep you informed regarding all the latest developments in the case and will do all they can to ensure that justice prevails.
Let The Best Car Accident Lawyer In Decatur Help You!
Hire a lawyer! Why? Well, you need to be compensated fairly for your damages, both the economic and non-economic ones. This won't be possible without legal support. Your lawyer will use all the resources at their disposal to ensure that your position stays strong throughout.
If you or a loved one has been caught up in such trouble, it is best to get in touch with our expert Decatur injury lawyers at The Super Lawyer for a free initial consultation followed by legal action against the liable parties. We work on a contingency fee plan which means that you'll only pay when you win your case.
What are you waiting for? Get an appointment now!