Tragically, Decatur auto accidents can happen anytime, and the consequences can last a lifetime. After a catastrophic car accident, your life and that of your family can quickly get overwhelmed. Not only could you be struggling with pilling medical bills, but you may also be unable to work while you heal.
The last thing you need during these trying times is to engage in a legal battle with at-fault parties and their insurers. You want to have an experienced Decatur car accident lawyer in your corner. One with a performance history of success and a reputation for helping injury victims fight for their deserved compensation.
The Decatur auto accident lawyers at The Super Lawyer are such attorneys. Our years of experience as car accident attorneys have taught us how to navigate Georgia's legal system, build auto accident claims that get approved, and, more importantly, how to respond to denied claims, excuses, and defense tactics, so you get the compensation you deserve.
Our Decatur personal injury lawyers will fight for your compensation with passion. Schedule a free consultation to review your case with The Super Lawyer. You've only got one shot at fighting for the compensation you deserve. Make it count! Call 404-574-4308 to set up a free case review today!
Car Accident Statistics
Every day, traffic accidents occur on Georgia roadways. While most crashes are simple fender benders, many people sustain life-changing injuries. Here are some shocking Decatur, Dekalb County, Georgia car accidents stats:
According to crash data from the (GDOT) Georgia Department of Transportation:
Dekalb County had a total of 30,410 total crashes in 2020. Out of that number, 97 crashes were fatal, and 475 of the total crashes in Dekalb County occurred in Decatur.
Dekalb County had 26 more people die in crashes in 2020 – a 36% spike from 2019.
Dekalb County ranked as the 2nd deadliest county for car accidents in 2020. Futon county ranked 1st with 38,409 total crashes and 119 fatal crashes in 2020.
How Much Does a Decatur, GA Car Accident Lawyer Cost?
With each medical bill you get in your mail, you may get increasingly worried – as every day you struggle to heal and miss work, exacerbating an already difficult situation. However, with an experienced Decatur car accident lawyer, you don't have to be concerned — especially about the cost of expert legal counsel. This is because the Decatur car accident attorneys at The Super Lawyer work on a contingency fee basis.
In simple terms, we don't render legal representation on a per diem or hourly basis. We also don't ask for any upfront fees. We only ask for payment for our legal assistance and representation if we successfully obtain financial compensation on your behalf. The terms of our contingency fee agreement will be mutually agreed upon at the start of our partnership, so there are no surprises.
Let us review your case for free. Get in touch today to get started.
What Should I Do After a Car Accident?
While you may be confused and in shock after a crash, there are things you can do right away to protect your auto accident claim. Yes, it will be a stressful moment, but you can set up your claim for success if you take a few measures. We strongly recommend you do the following things after a car accident in Decatur, GA:
Contact the police immediately.
Check on the condition of others, including occupants of the other vehicle. Do not leave!
Record the scene with photos and videos.
Exchange info with other drivers involved.
Never admit fault.
Get the contact info from witnesses.
Seek medical attention as soon as possible and keep copies of all bills and records.
Call an experienced Decatur car accident lawyer!
How Much Can I Expect to Receive for My Damages?
Calculating the value of your injuries and other losses after a car accident is not a simple undertaking, and there is no quick answer to how much your claim is worth. To build a winnable case, your attorney must demonstrate that the defendant was at fault for the crash, which in turn led to your injuries.
Remember, each car accident case is unique, and this means that the settlement value will be different for each case. However, in most Georgia auto accident cases, the following factors will affect the value of your claim:
The severity and permanency of your injuries
The amount of insurance available
Whether you share fault in the accident
How soon after the crash you sought medical treatment for your injuries
The type of treatment you received for your injuries
The lost wages and medical expenses related to the car accident
The treatment period for your injuries
The credibility and proof of your injuries
The auto accident legal professional you hire
The Decatur car accident lawyers at The Super Lawyer advocate for the injured. Contact us today at 404-574-4308 to learn more about the settlement value of your car accident case. We will review your case for free.
When Should I Get a Lawyer for My Auto Accident?
You are not required to retain the service of a personal injury attorney. However, the wise choice is to hire a car accident lawyer and do so quickly – if possible, do so on the day of the accident. Here are some reasons why you want to hire a lawyer as soon as possible:
To preserve evidence
To meet legal deadlines
To help you get written witness statements
After a car accident, it's crucial to act fast and talk to a lawyer. Contacting an attorney on the day of the crash is best. Even if you delay, it's never too late to hire a car accident lawyer.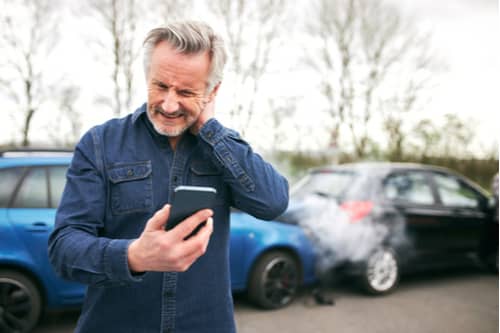 Why Do I Need a Lawyer?
Car accident victims in Decatur, GA, who seek the assistance of a trusted and experienced car accident attorney save themselves significant time and worry. Our legal team at The Super Lawyer will handle all of the technicalities of your injury claim so you can focus on getting better. Some of the ways we can help with your case include:
Reviewing your case for free and determine the cause of the crash and potentially liable parties
Case preparation and filing a lawsuit
Completing vital paperwork
Manage the statute of limitations
Settlement Negotiation
Trial Preparation & Representation
What Type of Damages Can I Recover for a Car Accident in Decatur, GA?
Because Georgia is an at-fault state, the driver or entity that caused the car accident is liable for all costs. These expenses are referred to as damages. If you incurred expenses you wouldn't have had before the crash, you have a right to file an insurance claim against the at-fault party to compensate for damages.
In a Decatur, GA, car accident, you may be able to claim the following types of damages:
Economic Damages
Economic damages are the financial losses that you suffered because of the crash. These include:
Medical costs (current and future)
Vehicle repair costs
Missed wages and reimbursement of future wages lost because of the accident
Non-Economic Damages
These are harder to calculate as they account for how the injury or other implications of the car accident affected your life. They include:
Disfigurement
Pain and suffering
Lowered quality of life
Physical impairment
Mental anguish
Loss of companionship (if a loved one lost his/her life in the accident)
Punitive Damages
When the at-fault party is found to have shown willful malice, fraud, misconduct, or egregious conduct, you may be awarded punitive damages. These are paid as punishment for the at-fault party's extreme reckless behavior or breaking the law, e.g., in a drunk driving accident.
How Is Fault for a Georgia Car Accident Determined?
After a car accident, one of the first questions always involves fault. Who was at fault?
Georgia is a "fault" state, which means that at-fault drivers are accountable for any personal injuries and/or property damage resulting from the accident. Their insurance company will be looked to first to compensate the victim(s) for these damages. For this reason, auto accident victims must prove who was at fault for the accident.
But proving fault is not the easiest thing to do. Besides, insurance companies will try to blame you so that they can reduce the amount of your claim or deny it altogether.
Our lawyers will submit the following evidence to prove the other driver's fault:
Police report
Statements from witnesses
The condition and position of all the cars involved etc.
Shared Fault
Sometimes, when you file an insurance claim or lawsuit after suffering injuries in a car accident in Decatur, the other party/insurance company may claim that you were responsible for the crash (in part or in whole). If you were negligent/reckless in any way, you could share fault.
Under Georgia's modified comparative negligence law, you can recover damages as long as you were less than 50% at fault for the car accident. However, the damages you can recover will be reduced in relation to your percentage share of fault. If it's concluded that your percentage of fault was more than 50%, you cannot recover anything.
If you were seriously injured in a Decatur car accident and are unsure who was at fault, you might have a case. Please contact The Super Lawyer at 404-574-4308 and let our experienced car accident lawyers evaluate your claim. We offer no-cost and no-obligation consultations.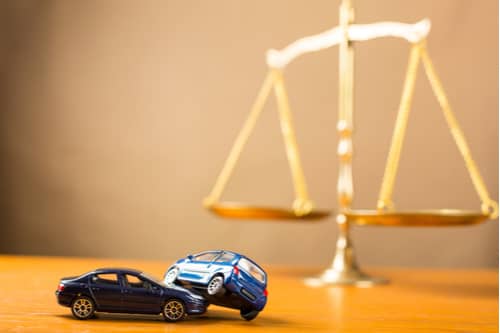 How Long Do I Have to File a Car Accident Claim in Decatur, Georgia?
Car accident claims have strict deadlines. In Georgia, the deadline to file a claim is two years from the collision date. While some exceptions may apply, it's crucial to act fast. If you violate this deadline, you may be barred from recovering any compensation.
Our lawyers want to make sure we file your car accident lawsuit within Georgia's statute of limitations. But you must make the first move. Call 404-574-4308 to get in touch with our team at The Super Lawyer right away.
How Can a Lawyer Help Me File My Insurance Claim?
In Georgia, recovering financial compensation after an auto accident typically means filing a fault-based claim with the at-fault driver's insurance company. Filing a successful car accident insurance claim requires extensive knowledge of Georgia's personal injury laws and experience negotiating with insurance companies. So, instead of filing your insurance claim yourself, it's a far better option to let a skilled lawyer do it for you.
Here are a few ways that an experienced Decatur car accident attorney can help with your insurance claim:
Organize and review essential records and evidence, including medical records and the police report
Communicate with your medical care provider to obtain medical information needed to prove damages in your insurance claim
Collaborate with expert investigators and accident reconstructionists to help strengthen your claim
Communicate with the at-fault driver's insurance company
Make sure you do not share inaccurate or damaging information
Calculate your financial losses
Negotiate for a fair settlement
Advise you on how and when to resolve your insurance claim
What Can I Do If Insurance Denies My Claim?
Was your car insurance claim denied? Don't panic. Instead, talk to a lawyer. The Super Lawyer firm helps auto accident victims in and around Decatur, GA, to fight insurance companies and get the compensation they deserve.
When an insurer denies your claim in Georgia, you have options, including disputing and appealing the denial, filing a lawsuit, or lodging a complaint with the Insurance Commission.
Don't settle for less than you deserve. At The Super Lawyer, we understand insurance claims. Let us review your situation, the policy coverage, and the reason for the denial and help you decide on the next steps.
Do I Have a Case?
Auto accidents can have a wide range of severe and unexpected consequences. If an auto accident has affected your life in any of the ways listed below, you should contact a Decatur car accident lawyer ASAP.
Did you suffer injuries in an auto accident?
Did you seek medical treatment?
Are you suffering from physical and mental anguish?
Are you unable to work because of the aftermath of the crash, including repeated hospital visits and doctor appointments?
Has your quality of life been reduced after a car accident?
The Super Lawyer has a team of skilled car accident lawyers that can analyze the facts of your situation to determine whether you're eligible for compensation for losses and injuries. Call us at 404-574-4308 for a free consultation with a compassionate Decatur car accident attorney.
What If the Other Driver Doesn't Have Insurance?
While Georgia law makes it mandatory for all drivers to have insurance coverage, some motorists let their insurance policy lapse or ignore this rule altogether. UM (uninsured motorist) coverage is extremely valuable in such situations. With a minimum UM coverage, you can get compensation of up to $25,000 for property damage and $25,000 for your injuries.
Unfortunately, recovering compensation through your UM coverage is easier said than done. Even though you have this coverage, your insurer may avoid paying the claim. If faced with such a situation, The Super Lawyer can help.
What if you don't carry UM coverage? Are there other alternative options for compensation? If you don't have uninsured motorist coverage, you may pursue a personal injury claim against the at-fault driver.
Call today and let the legal team at The Super Lawyer review your case and determine the best option for compensation.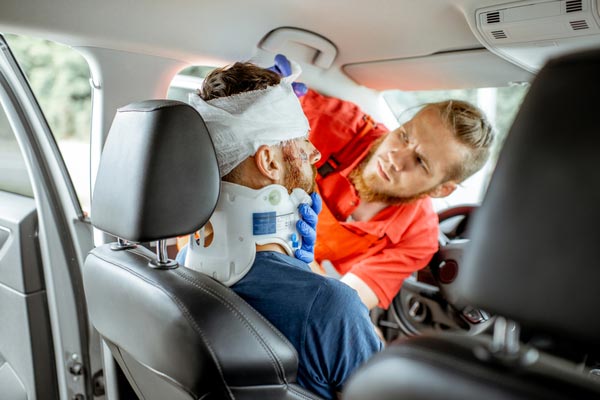 How Can I Obtain an Accident Report in Decatur, Georgia?
There are three ways to obtain a copy of your accident report in Decatur, DeKalb County:
Online: Request a report online through the city of Decatur's website.
In Person: Decatur Police Department, 420 West Trinity Place Decatur, GA 30030
Phone: 4043736551
You will likely be required to provide information such as your name, driver's license number, the date/time of the crash, vehicle plate number, the location of the accident, your mailing address, email, and phone number.
Common Car Accident Injuries
Over 20,000 individuals sustain injuries in Georgia auto accidents each year. Many of these wrecks and collisions occur at high speeds, and those who crash without adequate safety restraints sustain the most severe injuries.
The strong forces of a car accident can severely injure practically any part of the body. But some of the most common types of auto accident injuries that we see at The Super Lawyers include:
Head and Brain Injuries
Internal Injuries
Facial Disfigurement
Leg & Knee Injuries
Death
Types of Car Accidents We Handle At The Super Lawyer
Our team has handled practically every form of auto accident conceivable, from minor fender benders to multi-vehicle wrecks resulting in devastating casualties. Types of auto accidents we handle include:
Schedule a Free Case Review Today!
After a Decatur car accident, many issues need to be addressed immediately. Dealing with the police, doctors, repair shops, and insurance companies can be overwhelming. You don't have to handle the insurance claims process after a car accident alone. Hire a skilled Decatur car accident attorney to handle the complex legal details so that you can focus on your recovery.
At The Super Lawyer, we are dedicated to your well-being. Our goal is to be there for you at every step of the claim process and give you the peace of mind you need to get your life back on track. We charge no fees on auto accident claims unless we win. We are one phone call away. Put our experience, advocacy skills, resources, and tenacity to work! Call 404-574-4308 for your initial no-cost consultation.