Trucking accidents tend to be more devastating than other automobile crashes, and the odds of sustaining permanent losses and bodily injuries are quite high. This means that you need to be compensated for both short- and long-term damages. Overall, the losses are usually severe, and only an experienced and competent truck accident attorney in Atlanta will be able to get you a fair settlement for your losses.
What you do immediately after a truck accident will affect the overall outcome of your personal injury claim, so it is important to understand the general protocol in this regard. In any case, a personal injury lawyer in Atlanta from The Super Lawyer law firm can help you claim fair compensation covering both your economic and non-economic losses.
Read on to explore what you should do after a truck accident!
Here's How You Should Handle the Aftermath of a Truck Accident
Truck accidents, as we noted, can be rather harrowing, so it's best to gather yourself and your guts to be able to handle the situation effectively. What you do immediately after the crash will affect the overall outcome of the situation. Here is a step-by-step guide to help you make some important on-the-spot decisions to help you secure a fair compensation:
1. Gather Firsthand Evidence at the Scene
Your first concern should be to check yourself and other passengers to ensure there is no emergency. In either case, you must call 911 – this is protocol. But once you've parked your vehicle to the side of the vehicle, if possible, step out of it and start taking photos and recording videos.
This way, you'll be able to show others what you saw yourself – firsthand evidence allows you to paint an accurate picture of the accident scene. The idea is to back up your words with visual cues, and as the saying goes – a picture is worth a thousand words. Be sure to capture your injuries, property damage, accident scene, and so on.
2. Exchange Information With the Liable Party & Eyewitnesses
You then need to talk to the truck driver who caused the accident, but remember, you're just supposed to talk, not confront them. It would be best to leave "whose fault was it" out of your discussion for now and avoid saying anything that could be taken as an admission of guilt (i.e., no need to apologize just for being nice.)
You need to ask them for their name, any ID details, car license plate number, details of the insurance provider, and so on. Of course, they might ask for the same from you, and if they do, don't worry, it's the protocol. Then, you should also approach any eyewitnesses and ask them politely for their contact information for later use.
3. Call 911
Calling 911 is another standard practice to follow if you've been in an accident. If it's an emergency, you'll have to rush your loved one to the hospital. In any case, you should note the licensed plate number for later use. But even if your injuries are tolerable for some time, calling 911 is still important – you need to have a police officer over at the accident scene.
When the reporting officer shows up, give your statement to have it included in the police report. This accident report is documented evidence of the accident – to show that it did happen and that things turned out to be as you remembered, and to fill in the gaps (if you were unsure about a couple of things). If you're feeling forgetful or stressed out, let the officer know that you're having some trouble.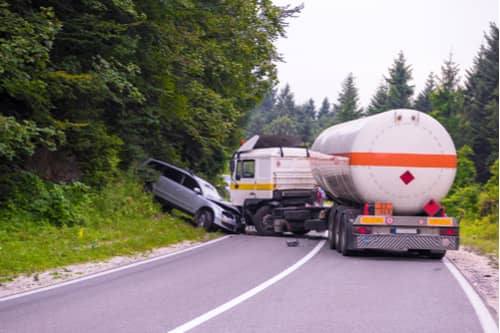 4. Seek Medical Help
You can't delay getting to a healthcare facility. The more you delay things here, the more troubles you'll have to face later down the road. Any delay in seeking medical help here will allow the insurance adjuster to stress that your condition was not as severe as you claim.
You should seek help from an experienced and licensed healthcare professional and get diagnosed for your injuries, either externally or via advanced diagnostic techniques. Your doctor's notes and diagnosis reports will help you show how serious your condition was after the accident.
At most, you have 72 hours after the crash to seek medical help, but ideally, you should get to a clinic/hospital as soon as you can – at least within 24 hours.
5. Keep Track of Your Losses
Your economic and non-economic losses will impact the settlement sum, so here's what you need to keep a track of:
Medical bills
Bills for therapy, counseling, and other medical care expenses
Extra out-of-pocket expenses necessitated by your condition
Loss of income/loss of earning potential
Property damage
Pain and suffering
Loss of joy in life
Loss of quality of life
Wrongful death damages (if applicable)
And so on.
6. Reach Out to an Experienced Truck Accident Attorney in Atlanta
Try to get all things done, as much as possible, at least – considering the severity of the situation. But since truck accidents can be intense, you might miss out on something; in any case, reach out to an experienced lawyer for representation and let them handle your problems for this personal injury claim.
You Can Rely on Our Personal Injury Lawyers in Atlanta
You can always count on the help and expertise of a competent personal injury lawyer in Atlanta from The Super Lawyer. We are a group of highly experienced truck accident attorneys in Atlanta with a track record of success with such cases in the past.
Reach out to us for an initial consultation where we'll help you understand your position in the case and gather all the facts to help you proceed with the case strongly and effectively. We look at our clients as victims who had to suffer due to the negligence of a negligent driver (or some other liable party) – our lawyers will fight for your cause and get you compensated both for short-term and long-term damages.
You can count on us for legal representation at all stages of the matter and to fight for your best interests. call us now to get started!